Using Pokemon Glazed Cheats and Gameshark Codes will help you unlock a lot of achievements in this hack and finish your journey fully. All the below codes are tested and we are sure that they will work well with your hack. One point that you should notice, although Pokemon Glazed is a hacked of Pokemon Emerald, not all cheat codes of Pokemon Emerald will work and some codes can harm your game. Please remember to save your progress before trying anything and if your game is bricked, load the previous save.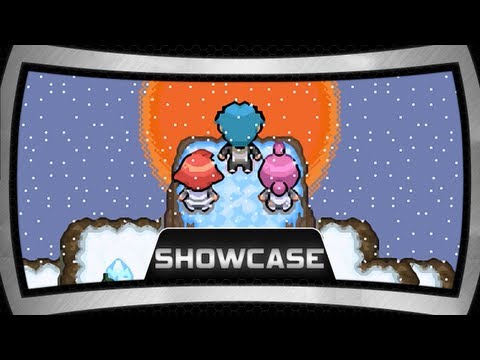 Before copying Pokemon Glazed Cheat Codes, we will give you the instructions to use them.
Read below:
Please sure that your GBA Emulator supports to enter Gameshark Codes. If not, please download Visual Boy Advance-M.
Choose File > Open and load your Pokemon Glazed ROM
Save your game in VBA: File > Save
Do you see "Cheats" menu? Then choose Cheat List…
Click Gameshark and enter your codes. Please sure you know the uses of any codes you enter.
Some codes need "Real Time Clock" to work. To active it in VBA, Options > Emulators > Check "Real Time Clock"
Enjoy them.
Please let us know if our cheats are helpful to you.
Pokemon Glazed Cheats
Walk Through Walls
7881A409 E2026E0C
C56CFACA DC167904
Unlimited Master Ball
128898B6 EDA43037
Unlimited Rare Candy
BFF956FA 2F9EC50D
Infinite Money
d8bae4d9
4864dce5
a86cdba5
19ba49b3
a57e2ede
a5aff3e4
1c7b3231
b494738c
c051ccf6
975e8da1
Unlimited Trade Stone
You should use this code before you meet 5th GYM leader. After enter it, the first item in Pokemart will be Trade Stone. Required "Real Time Clock".
82005274 0066
Own All Poke Balls (someone reports it maybe harm your game)
085938bb 99ff313d
2dafd739 5d796510
That's all we have. If you have other gameshark codes of Pokemon Emerald that work on Pokemon Glazed, Please share. Thank you very much.