Pokemon Glazed Download is provided to you for free at our site. Thank you for visiting our site and if you like, you can share it to your friends to play together.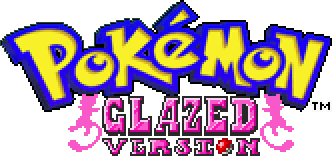 Pokemon Glazed Download
It is based on Emerald. The current version is Beta 7.
If you like this hack, bookmark this page for the newer updates soon. We will try our best to update for you at this page so please follow this page. Thank you.
Now, download patches below:
View the patching tutorial:

Credits
This hack belongs to: Redriders180 from Pokecommunity, WesleyFG, JPAN, Knizz, Brennan, Saurav, MrDollSteak and many other supporters. Thanks for hard-working hours.
Changelogs
Beta 1 Release in April 2012.
Beta 2,3,4,5 Releases from 2012 to 2014.
Beta 6 Release in May 2014
Beta 7 Release in November 2015. It is the present version.